I have been producing art zines since the beginning of 2018. From the writing and illustration to the printing and binding, I do every step myself. Most of my art zines are autobiographical in nature, exploring one aspect of my life in depth.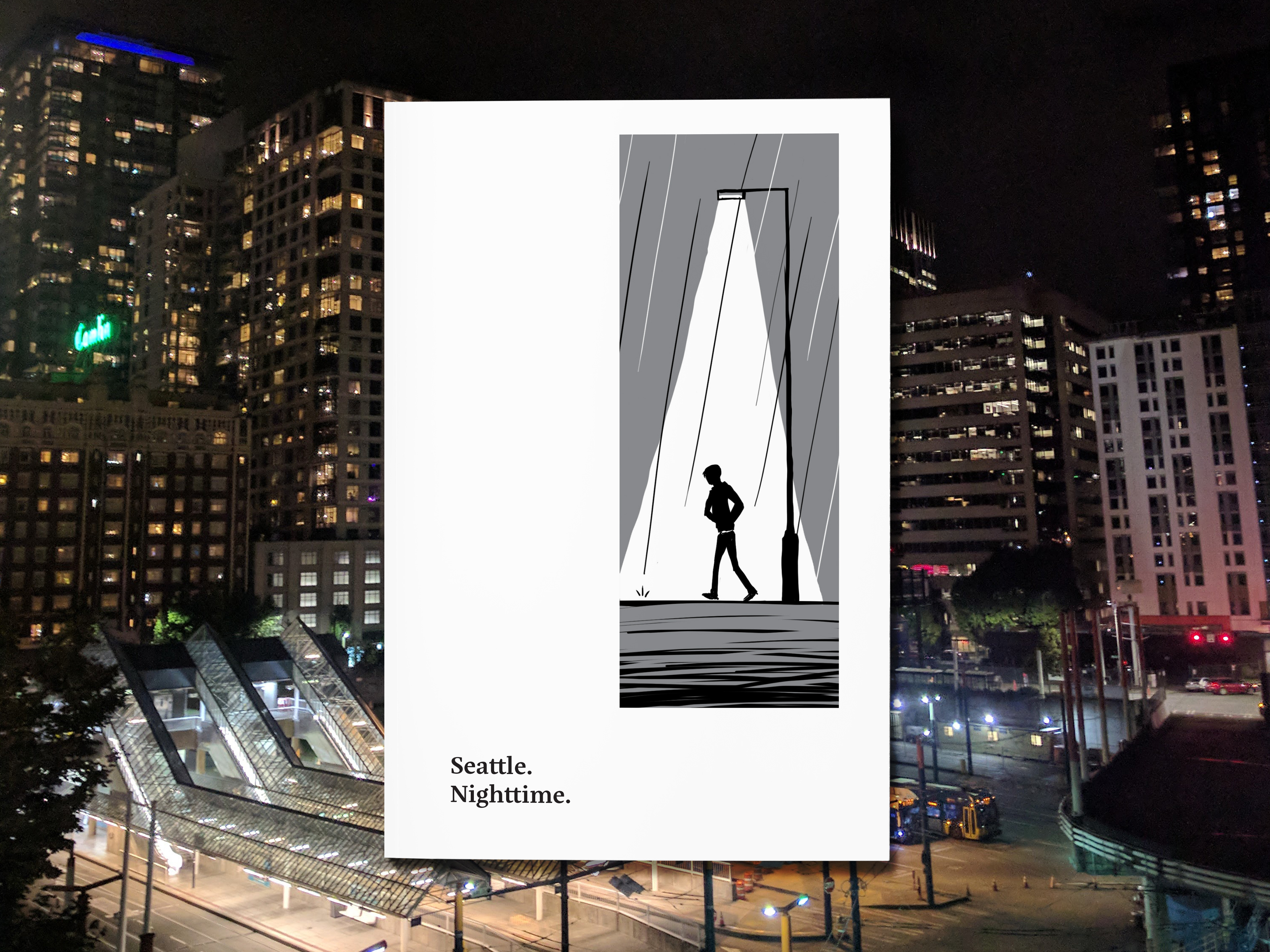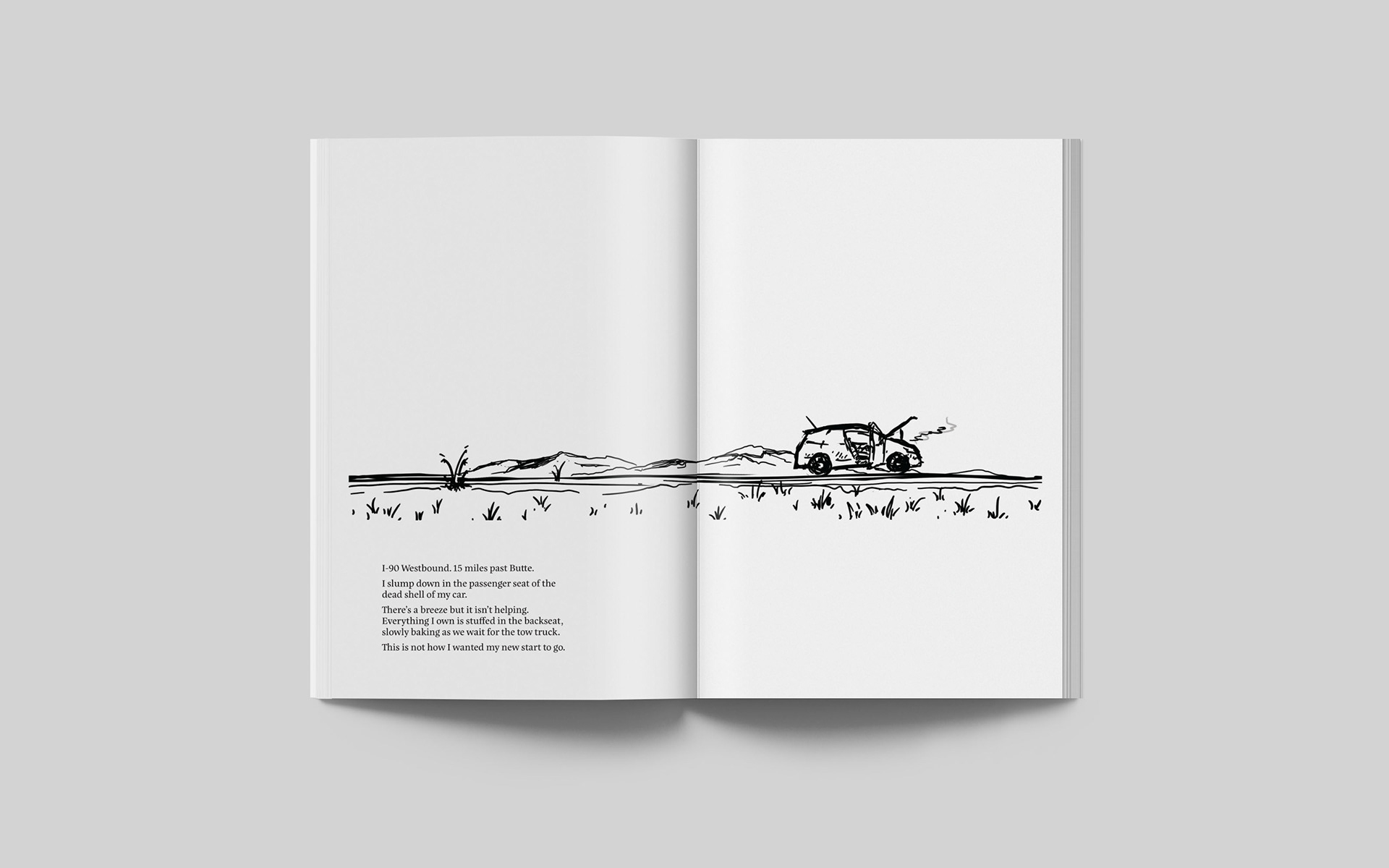 Seattle. Nighttime., my first autobiographical zine, explores my move to Seattle and my first six months here. I write through all the anxiety and loneliness that comes with a cross-country move, illustrating the 44-page zine with mostly grayscale line art.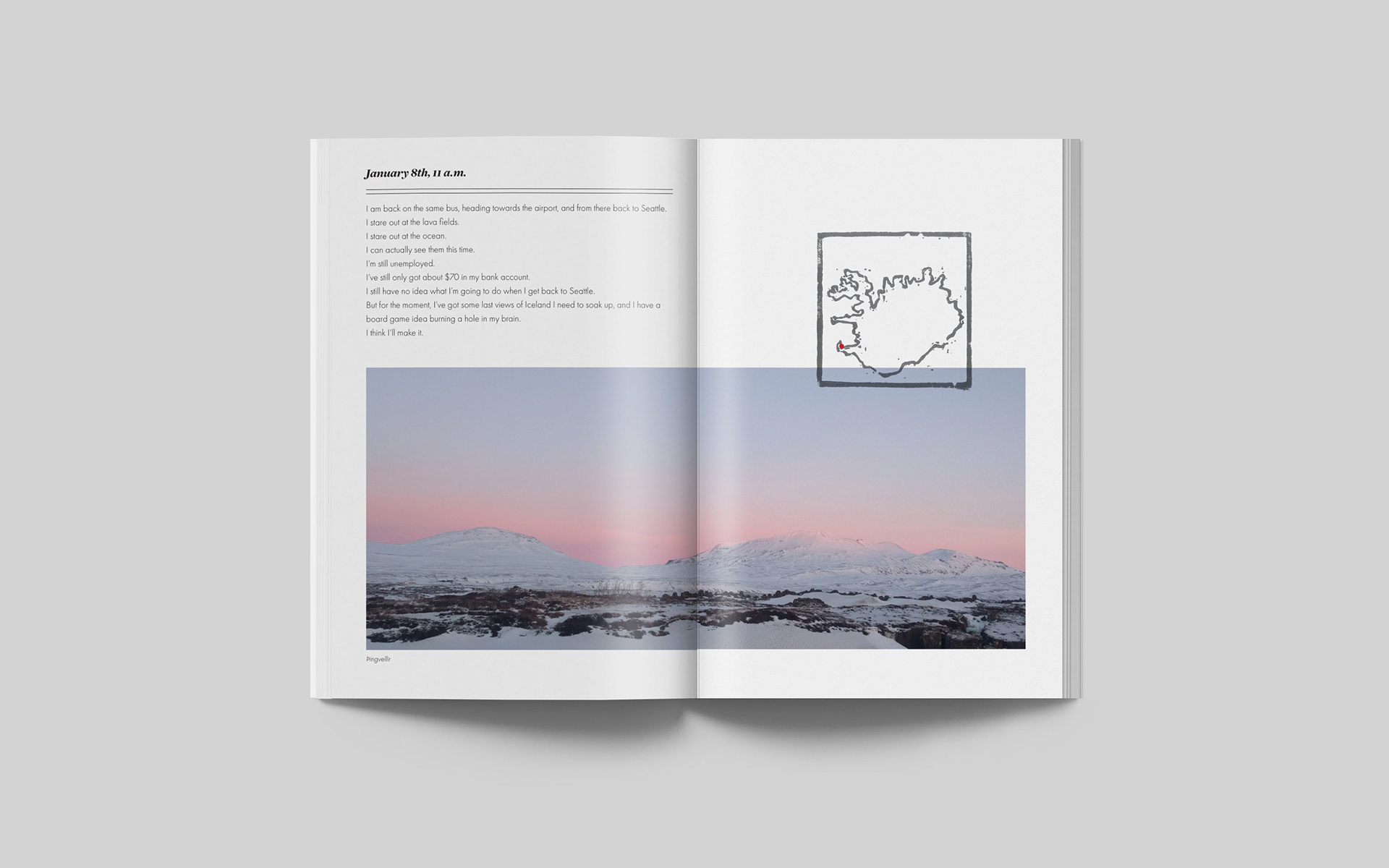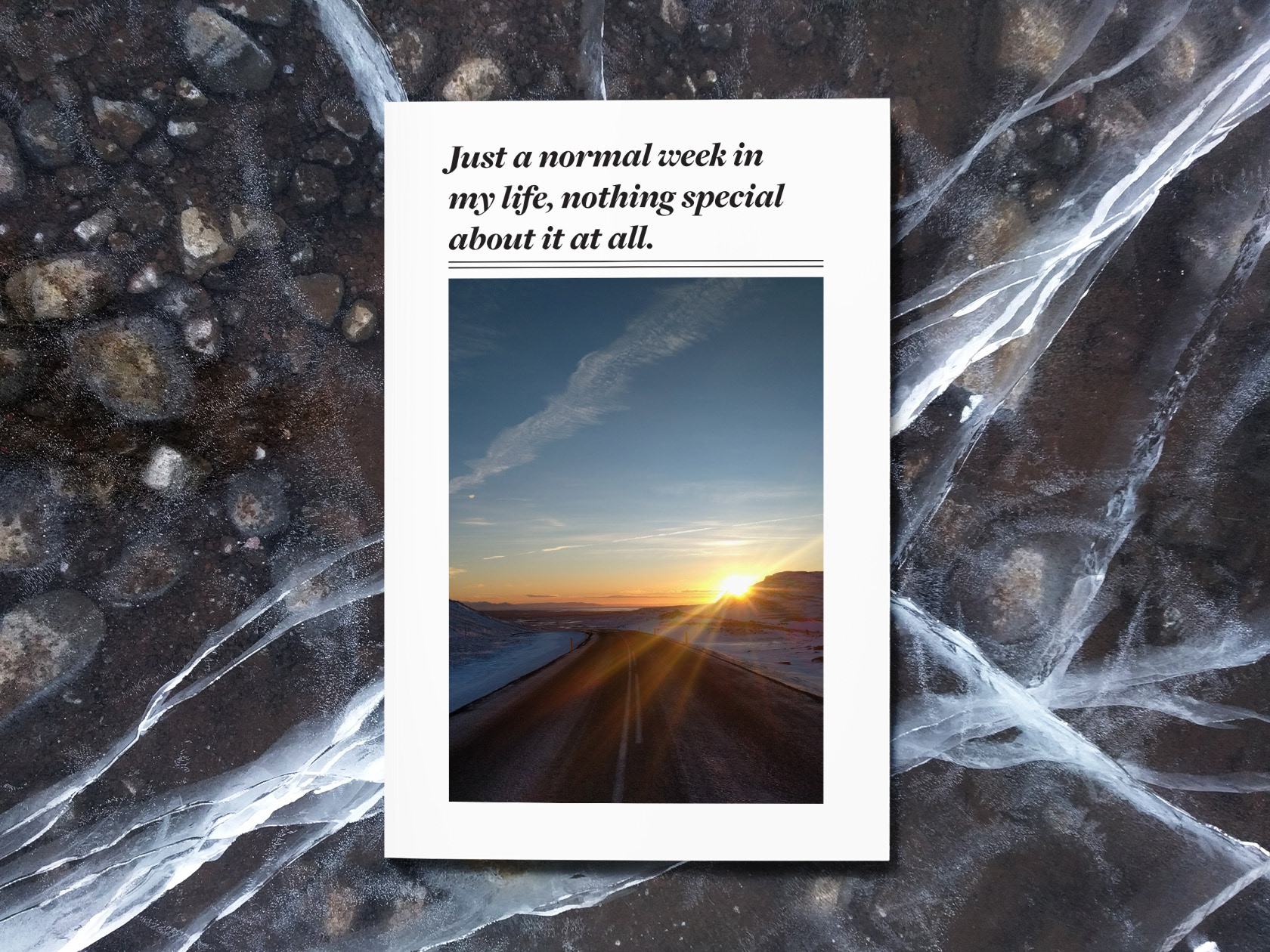 Just A Normal Week In My Life, Nothing Special About It At All, my second zine, is a travel diary and photo album of my trip to Iceland to visit a good friend. I try to capture as accurately as possible the duality on being on the best vacation of my life while being unemployed, broke, and having no idea what my future holds. The 44-page zine is illustrated with photos and a linocut map of Iceland, showing where each event takes place. 
101 Fun Activities For When You're Feeling Unstable is a 16-page zine listing most of my mental health coping strategies, good and bad. (Mostly the bad ones, those are more fun to read.) The design is bright and overwhelming, reflecting the chaos I am trying to deal with.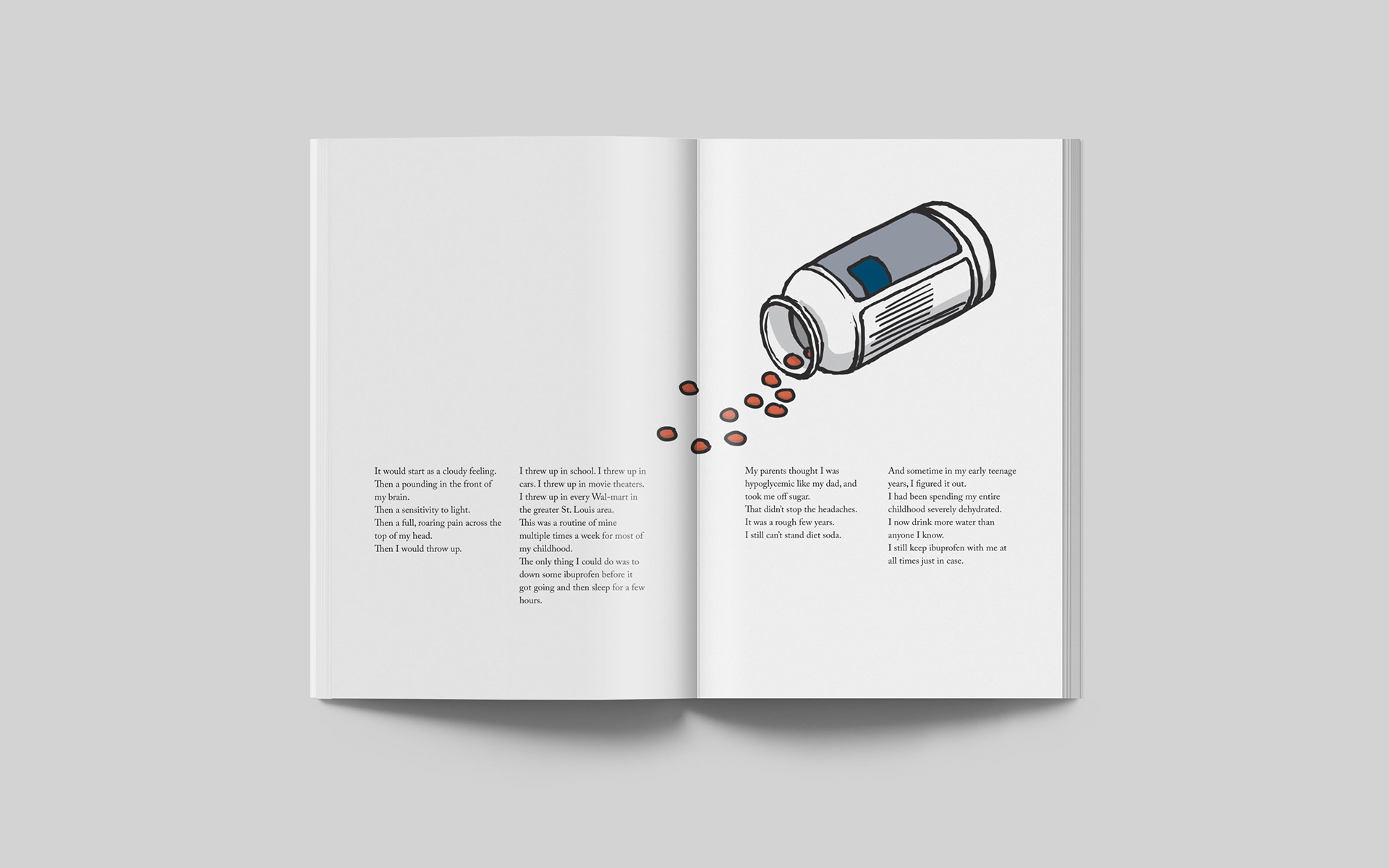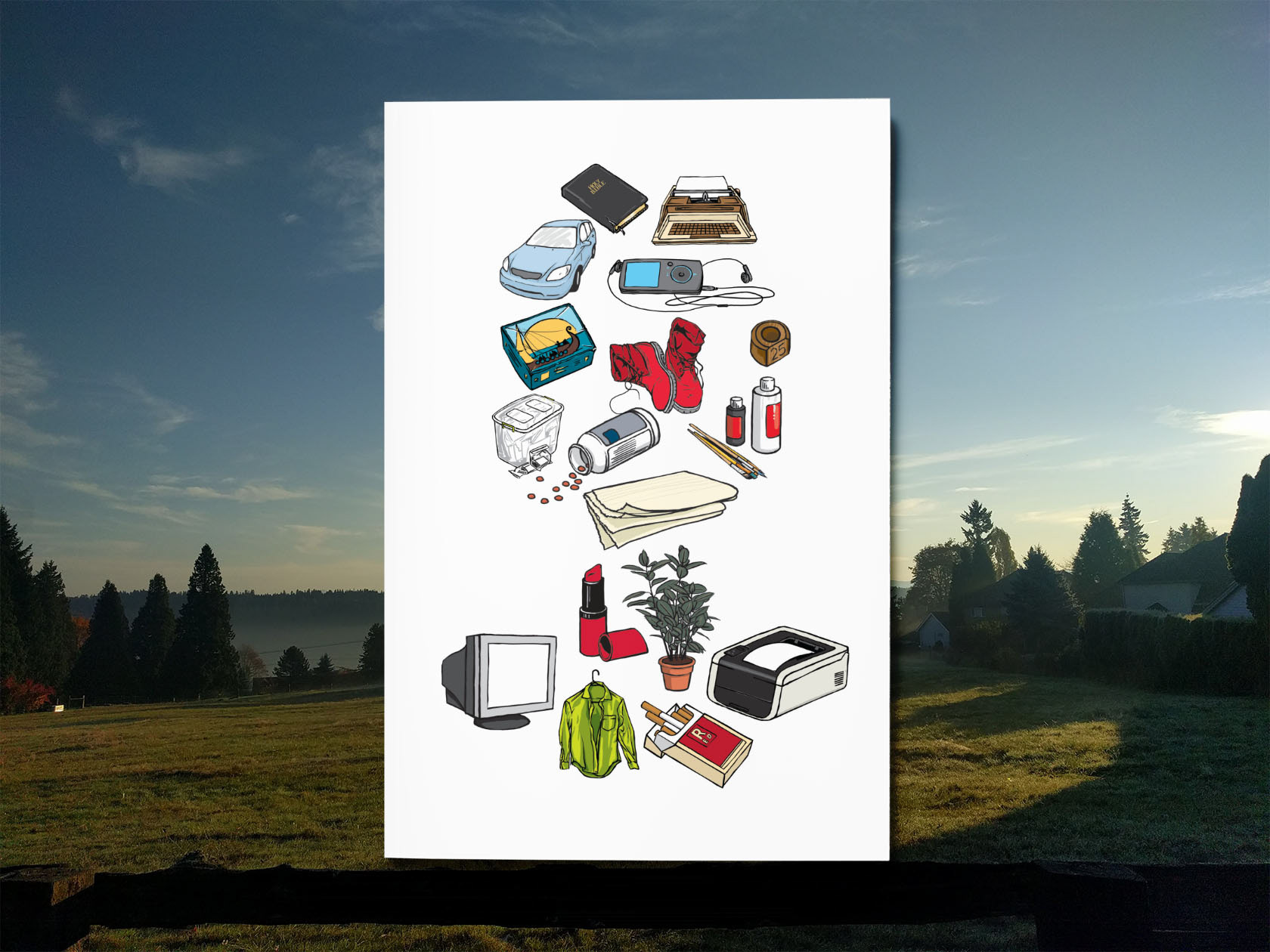 Self-Portraits is 38 pages and digs into the objects that have shaped me throughout my life. Each spread is dedicated to something that without which I wouldn't be me.