Over the summer, my good friend and graphic design peer Kalai Davidson and I applied for and were given the Lipscomb Summer Artist in Residence spot. The School of Art & Design gave us a lump sum of money to make art over the summer and have a gallery show and talk at the beginning of the semester. This is normally an honor given to Studio Art majors, but we were given it, and approached it as a design contract, spending the summer making a board game entitled BAD COMPANY.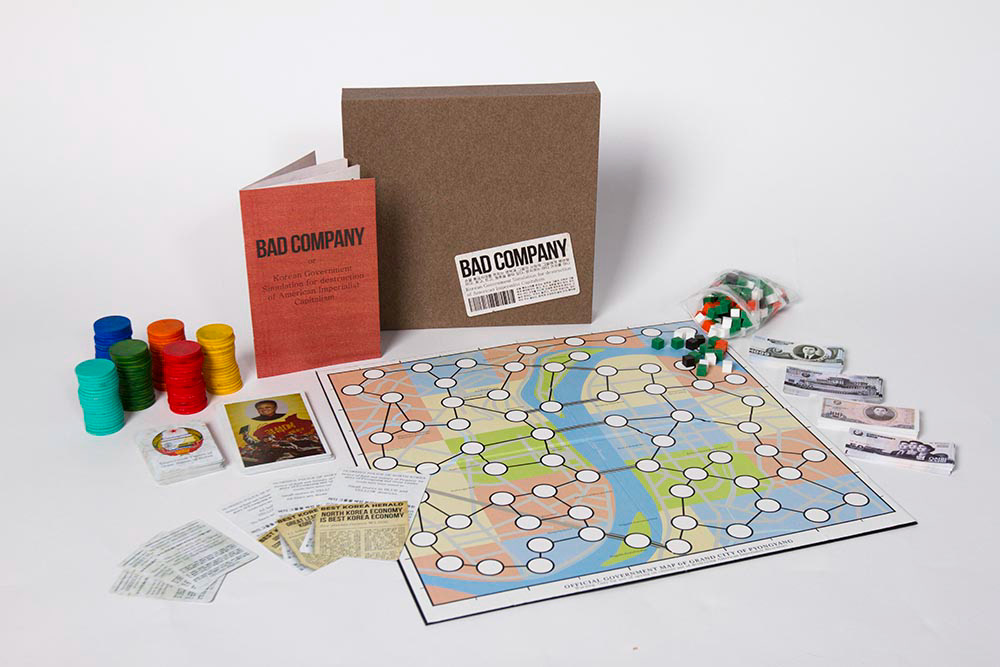 BAD COMPANY is a board game for 3-6 players ages 13+, in which each player represents a company trying to smuggle illegal American goods into North Korea and make the most money. Players must build up their legal businesses and import as many goods as possible while avoiding raids from the secret police and attacks from other players going after their territory. The game has a companion app designed in tandem with the game to track money and other numbers, streamline gameplay, and allow for secrecy while keeping players honest.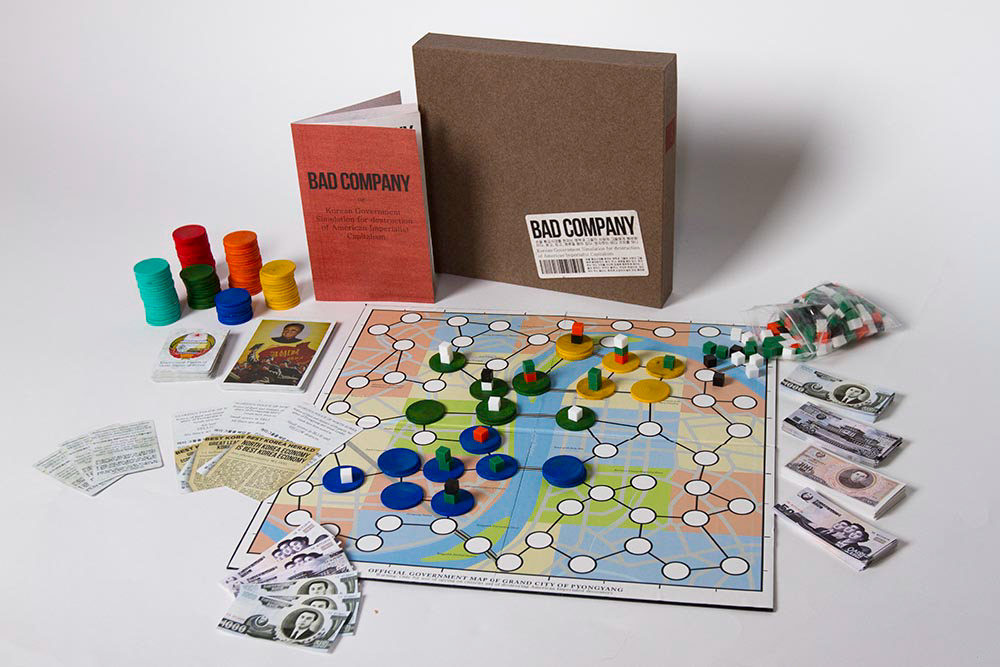 Above, an example of how the game looks during gameplay. We designed the game from scratch, making the rules, the app, the visual design, and getting some components professionally made and making some ourselves. We set up the gallery show with a demonstration table where people could play a turn of the game, and had components out that people could look through and elements showing the steps of the design process to get to the final game.