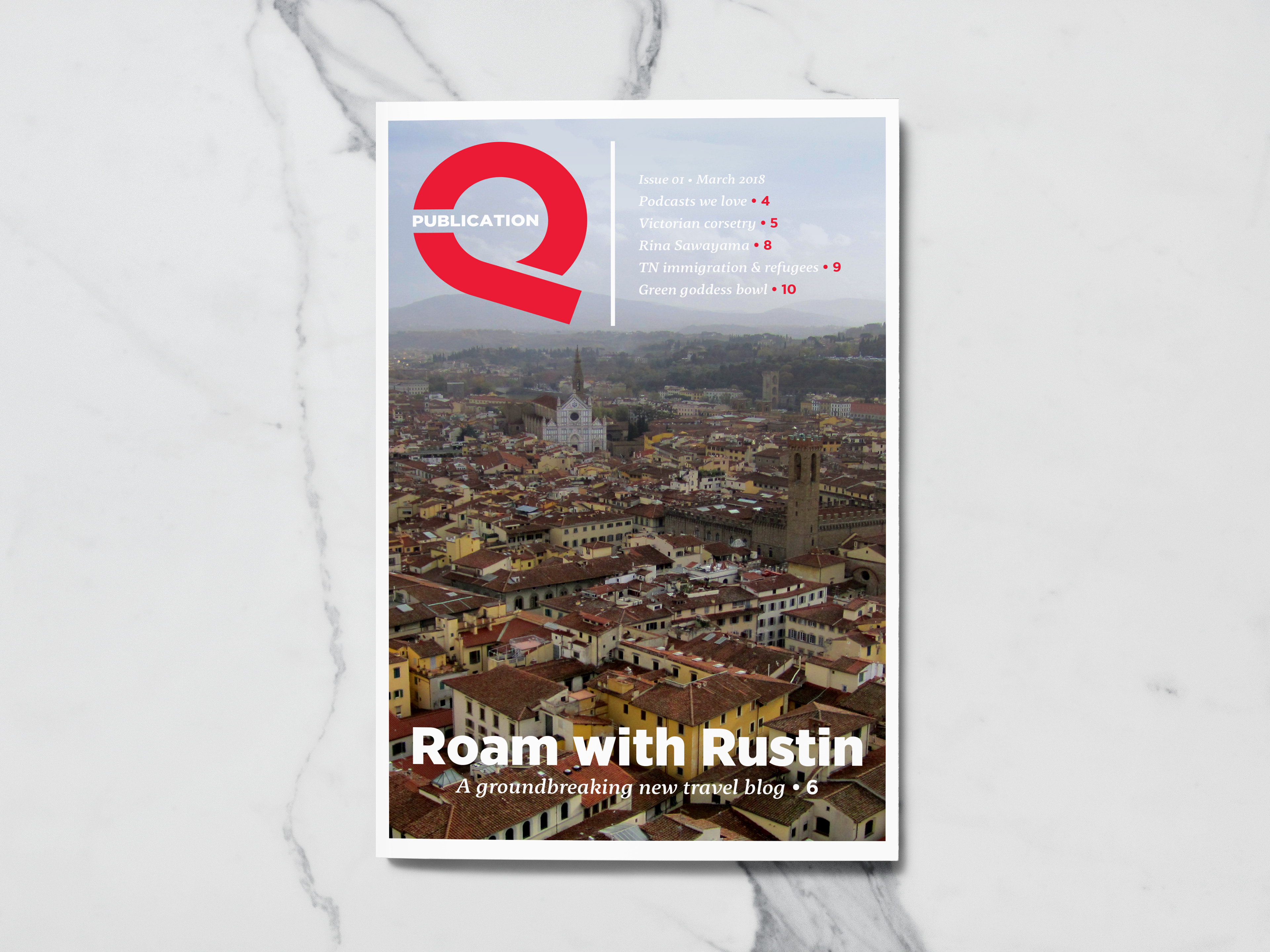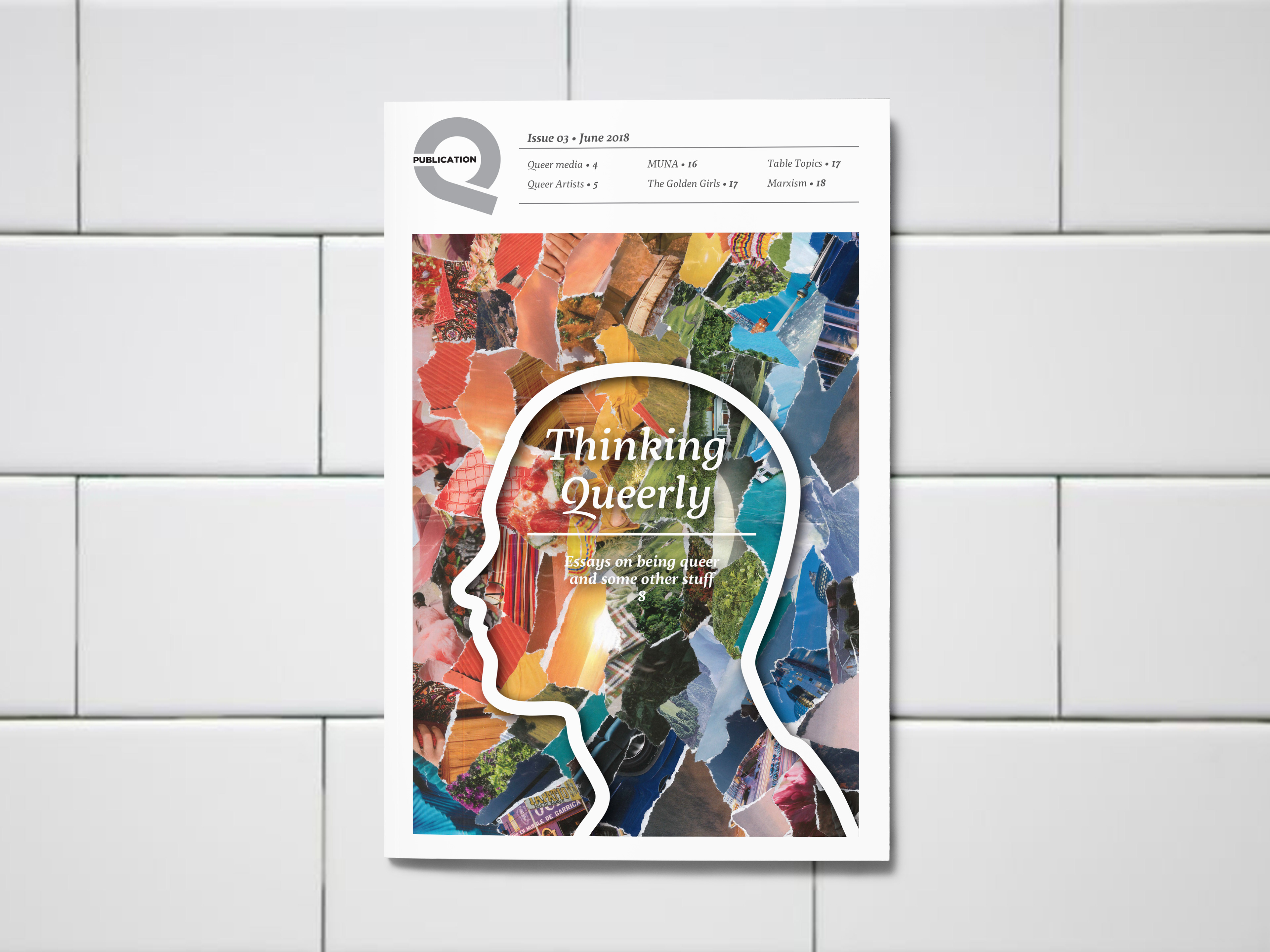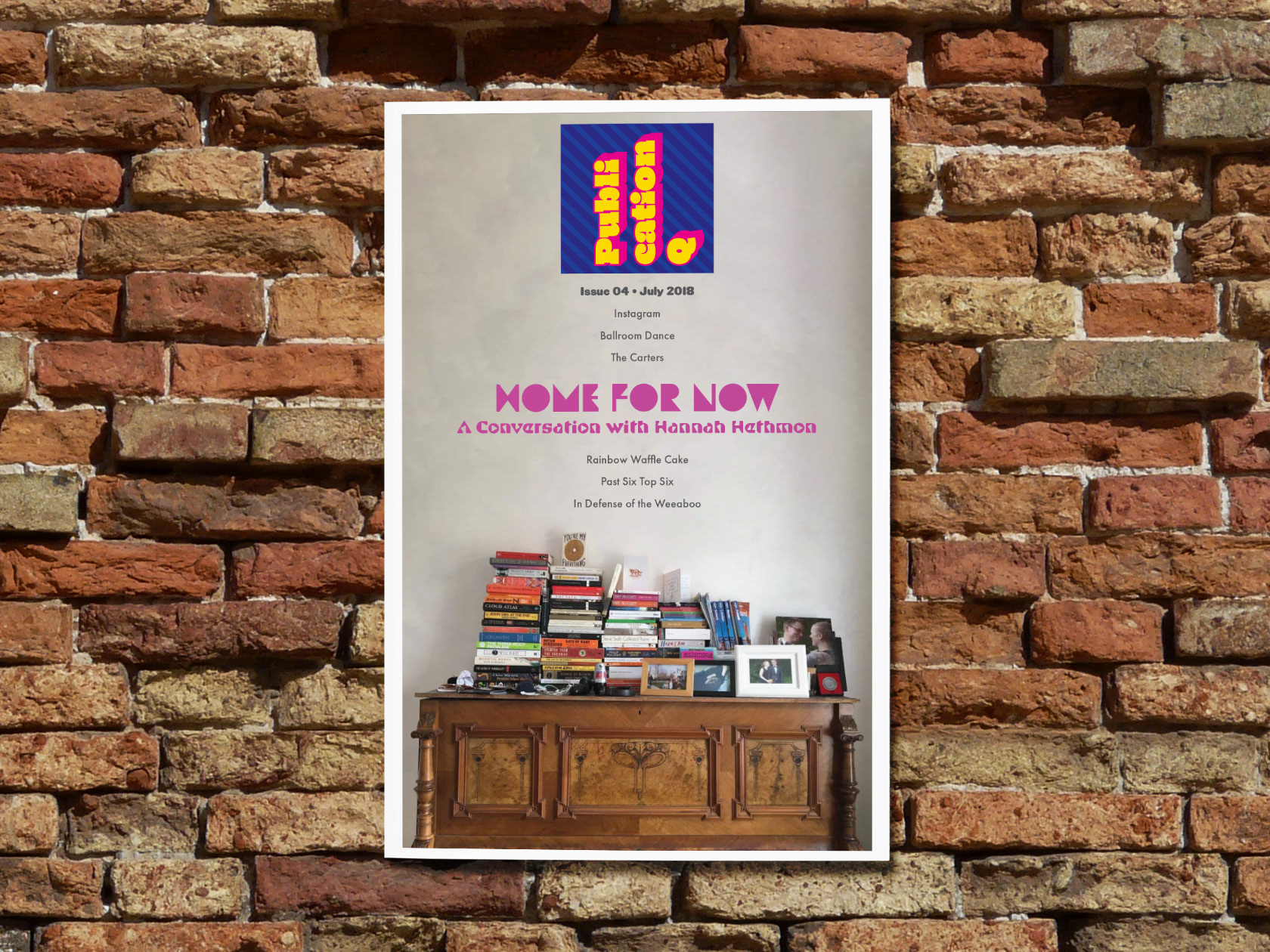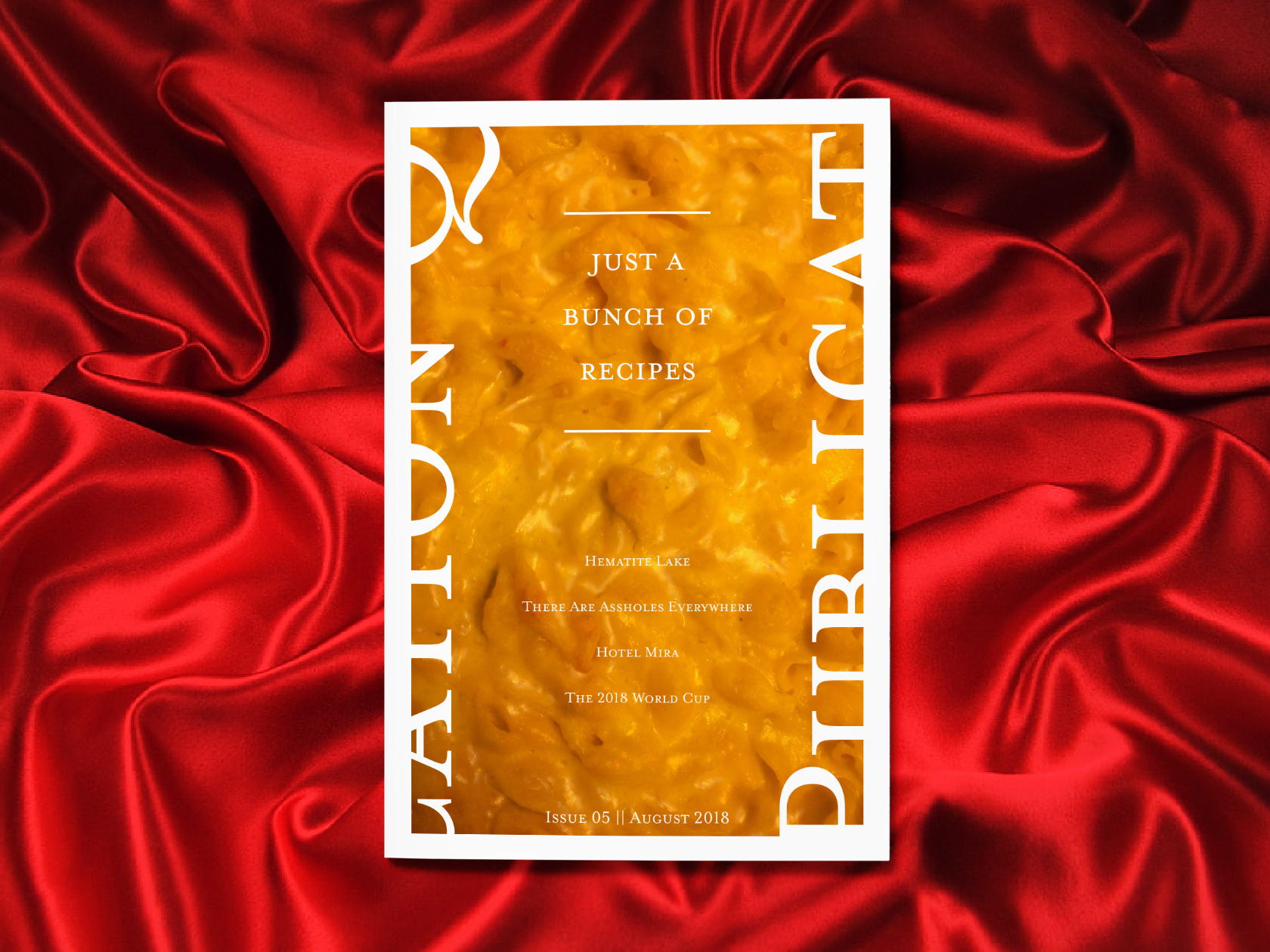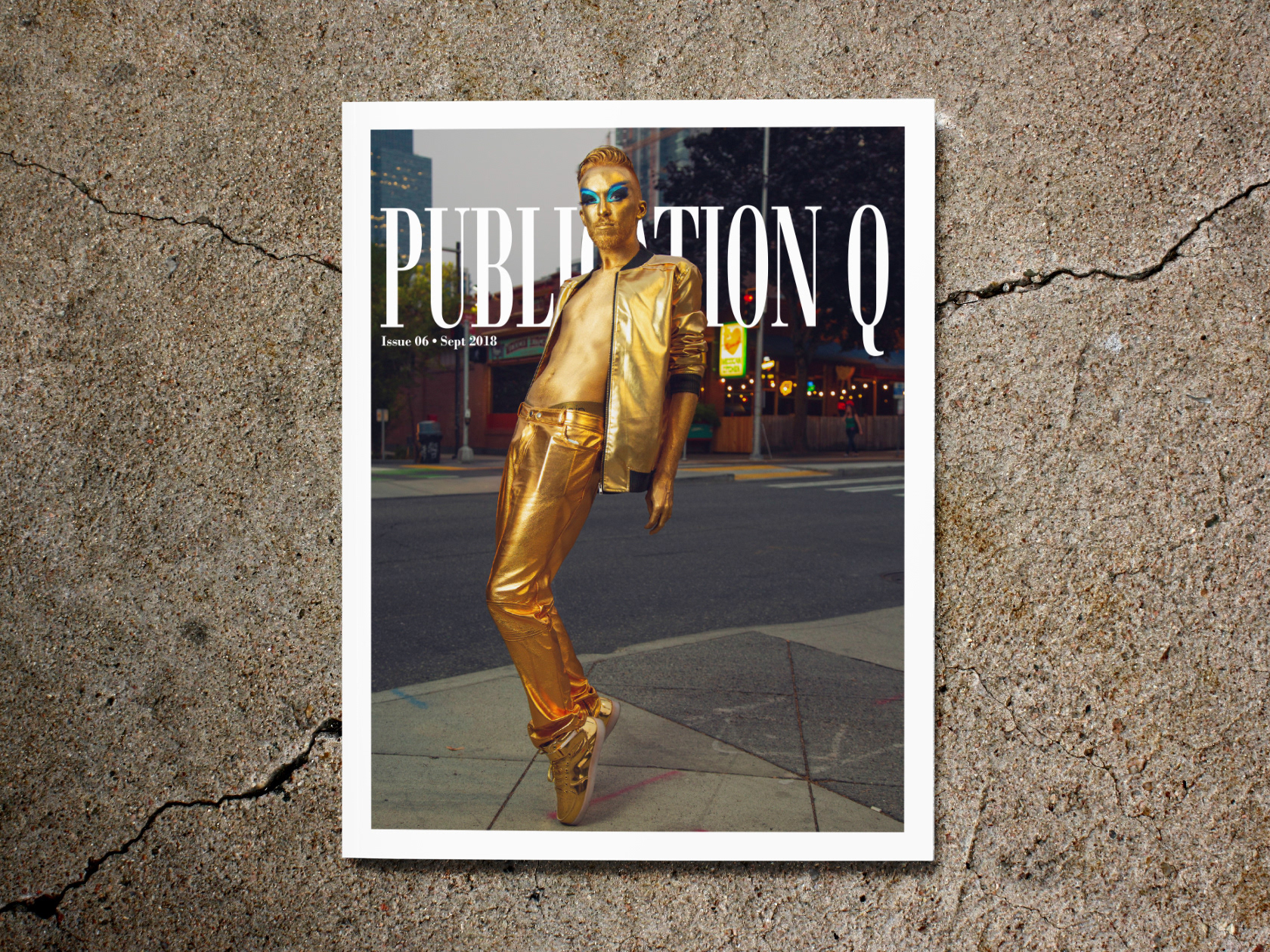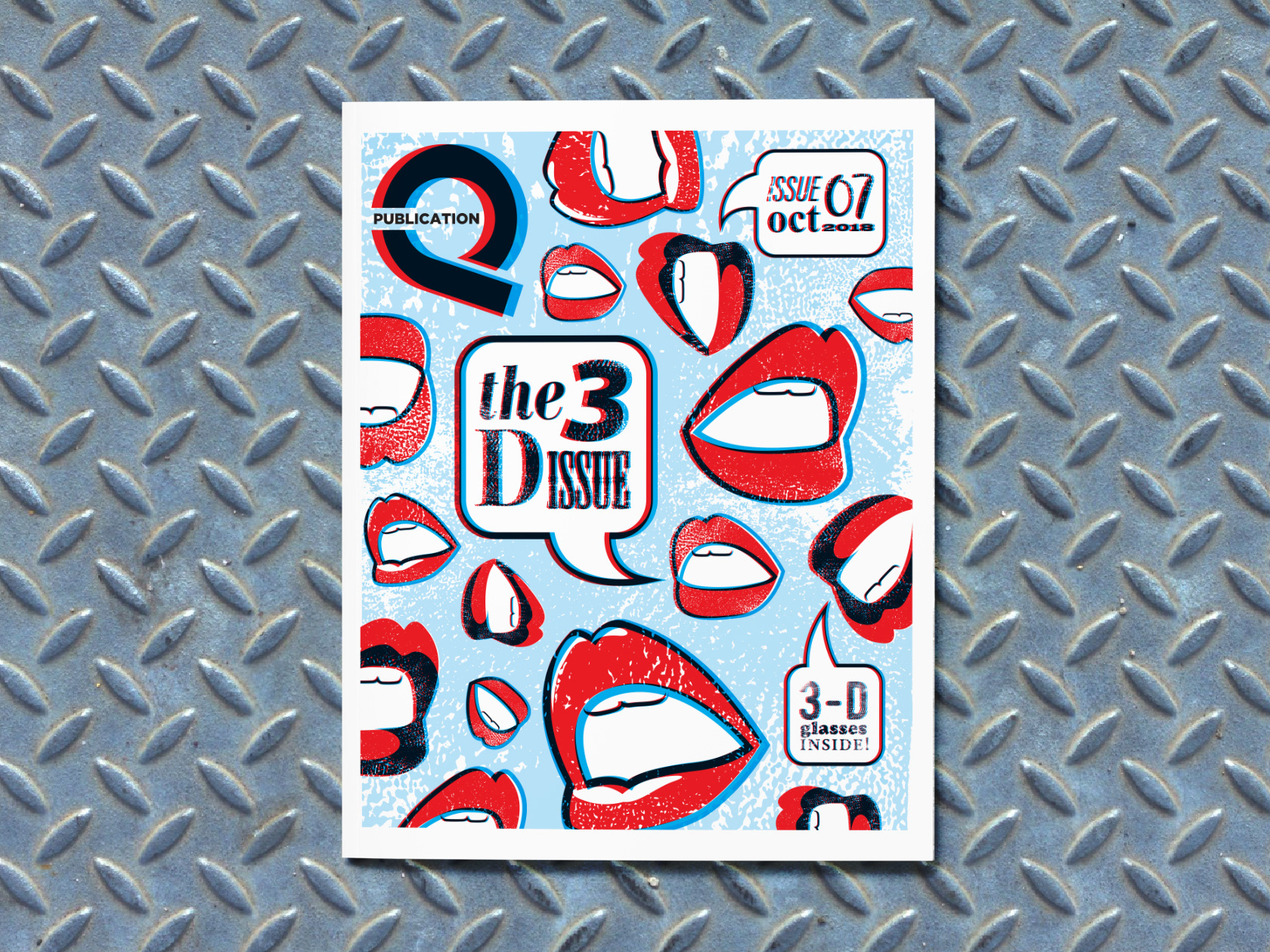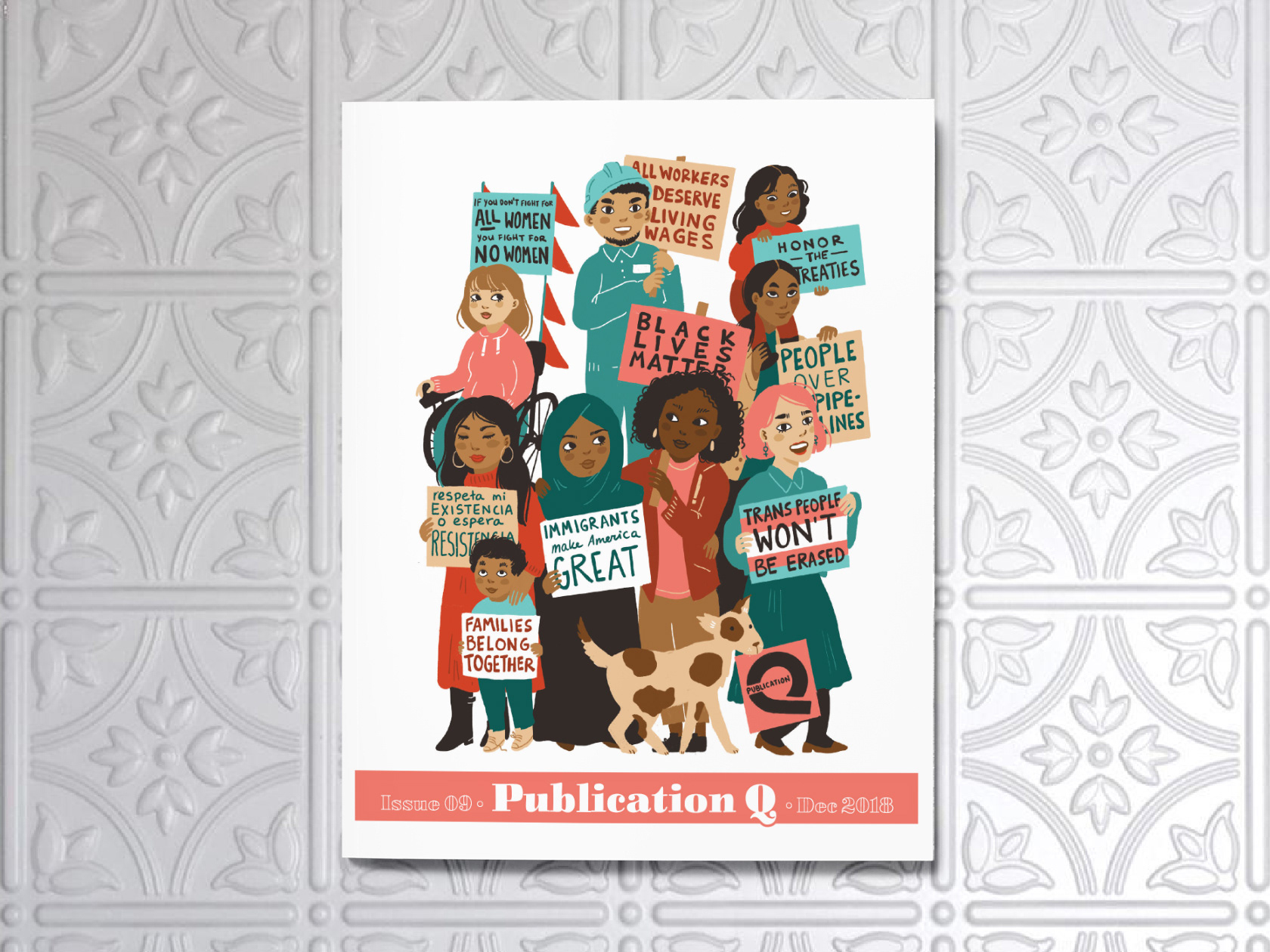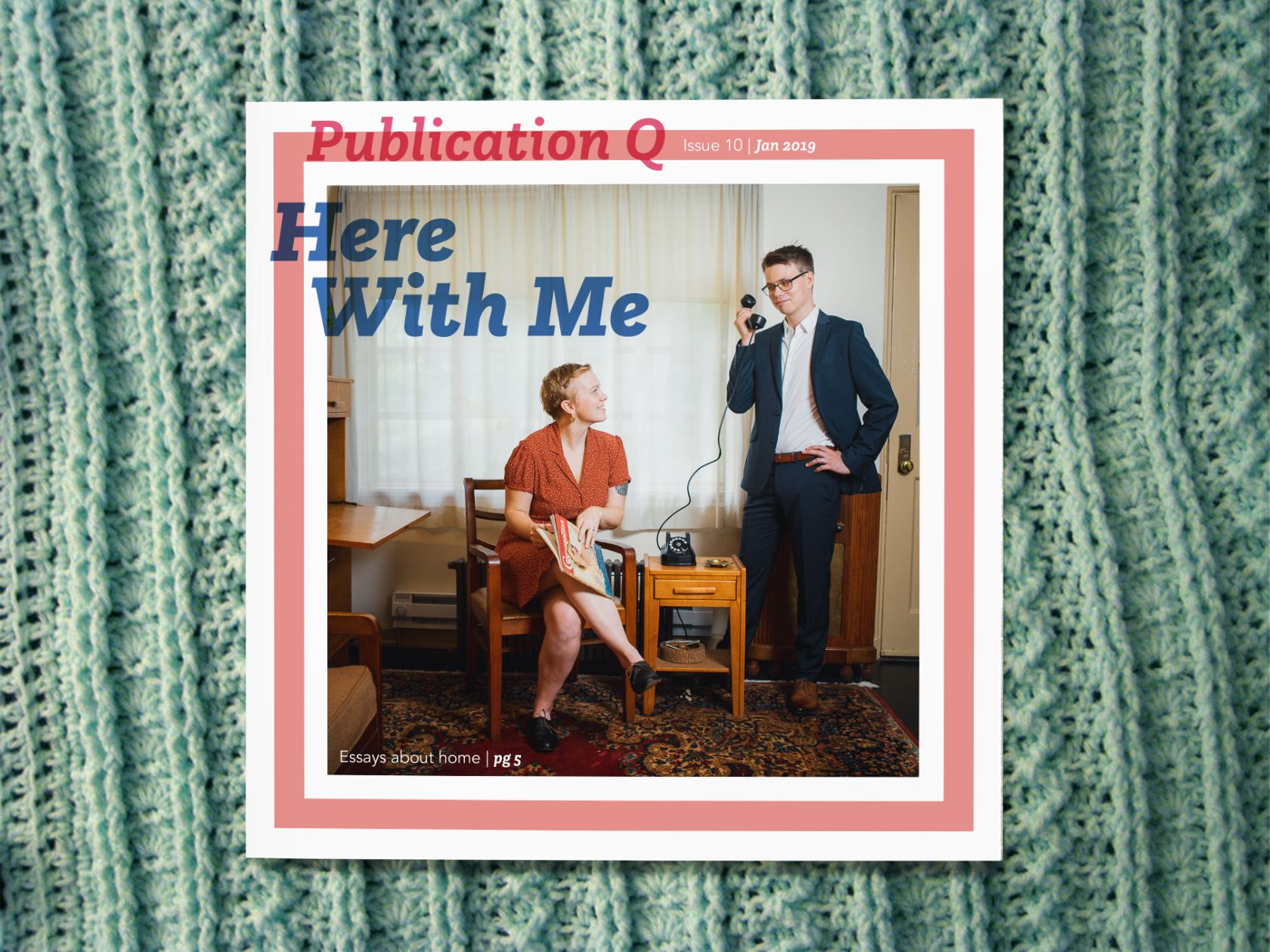 Publication Q is a monthly zine I have been publishing since March of 2018. Issues run between 16 and 24 pages each, with a variety of content ranging from media review and critique to editorials and personal essays. Each issue has a specific theme or concept, such as Pride, social justice, home, or an issue entirely printed in red/cyan 3D. I act as editor-in-chief and visual designer of the zine, and each issue contains writing and art from around 8-10 contributors. I print and mail out the zine each month, which has a distribution of around 50 copies. 
Print and digital subscriptions as well as digital back issues can be found at
patreon.com/pubq
Above are pictured the covers of the 10 released issues. Below are spreads from each issue.